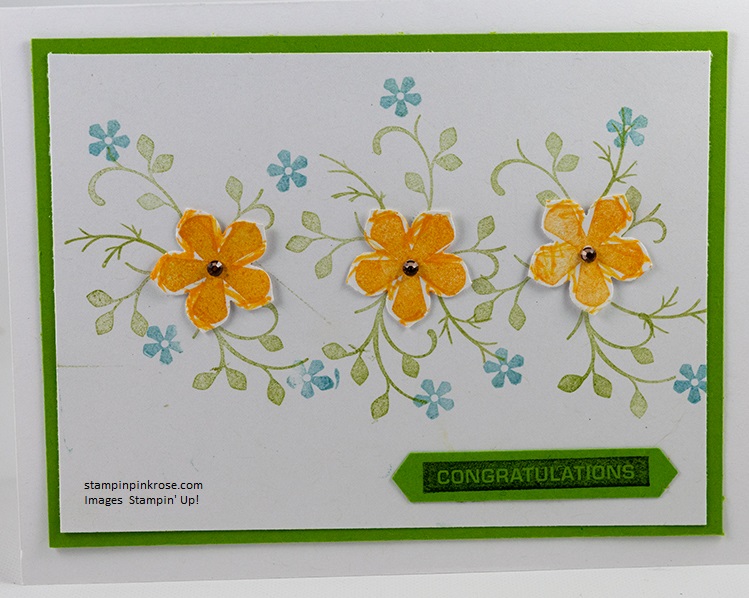 After the rough night last night, I was not sure about doing a blog today.  As I mention yesterday, I have a bad respiratory infection that is exasperated by my asthma.  Normally my asthma gives me no problems. Moving sets me up for coughing. Along with talking.  Therefore,  I am not going to do post or card fold video on Friday.  I don't think you want to hear me coughing through the video. You can review my YouTube videos by clicking here My Youtube    Are you aware I have over 200 YouTube videos. May sure you subscribe to my YouTube so you don't miss my videos.
Trust me it is very aggravating as I got so much accomplished over the weekend.  Luckily I have a card all ready to post.  I will have a very special card on Monday as I am participating in a new Blog Hop.  In fact, there are two Blog Hops next week.  So while waiting for my special cards next week, I would appreciate you placing an order with me. Remember with a $50 order from me you will receive special PDF.
This card uses two of the previously released Sale-a-bration items. The stamp set is Thoughtful Blooms and Small Blooms Punch.  The stamp set is available with a $50 order and the punch with a $100 order. If you are like me there are tons of Stampin' Up! stamp sets and product in the Mini Catalog you are wanting.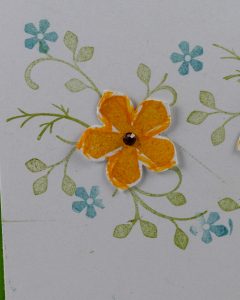 I used the new Label Me Bold stamp set. It is in the Mini catalog on page 36.  It has so many greetings that will work for many occasions.
So whether you are new to stamping or an expert who loves a quick card. This card is merely stamping and punching.  The colors I chose are so soft…Granny Apple Green and Balmy Blue with the Mango Melody as flowers. So you are stamping with two images in the Granny Apple Green and the Balmy Blue. The third part is punching.
Spotlight on a Stamp
Color Combination:
Granny Apple Green
Balmy Blue
Mango Melody
Stamp Set: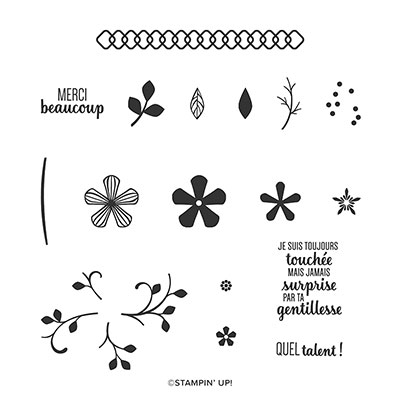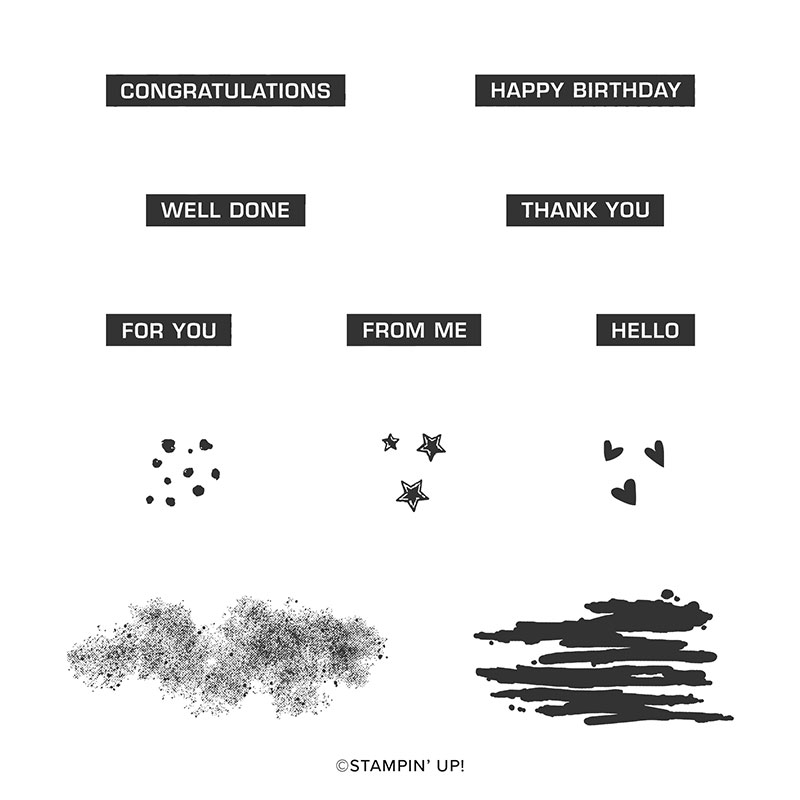 Ink:  
Granny Apple Green
Balmy Blue
Mango Melody
Paper: Remember I always use Whisper White as my base.
Whisper White 5 1/2″ x 8 1/2″ base score at 4 1/4″,
Granny Apple Green
Embellishment:  What embellishment do you like to use?
Accessories:
Trimmer
Small Bloom Punch #15316
Classic Label Punch #141491