Today's Facebook Live was another One Sheet Wonder using the Monster Bash Designer Series 12″ x 12″ paper. You will cut it down to 8 1/2″ x 11″  and you will not be wasting any of this beautiful paper.
The stamp is from that set ….. Spooktacular Bash.  Also, you will want to decorate with the Ornate Dies.  You remember you save 10% when you bundle.
One Sheet Wonder Aug 22nd20190822_14395622
What you are seeing above is my treats that I am getting ready for the Fairgrounds Craft Show. September 27th to September 29th in Des Moines.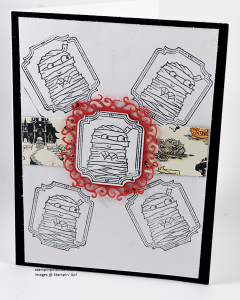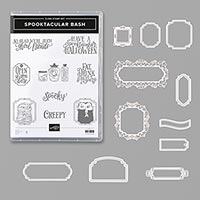 You can order this cute stamp set by clicking here Shop Now