How many have thought about what happens when the Internet goes down?  Do you realize how depended we are on it?  When there is no Internet, there is no Blog, no Facebook, and no YouTube.  So I want to apologize for no Card Fold on Friday even though was not my fault.  I started the morning briefly with Internet and shortly had none.  I was to discover slowly there was an Internet Outage with Century Link for not just my area nor just Iowa, but rather the Midwest.  I didn't get my Internet until mid afternoon. Of all things on a Friday.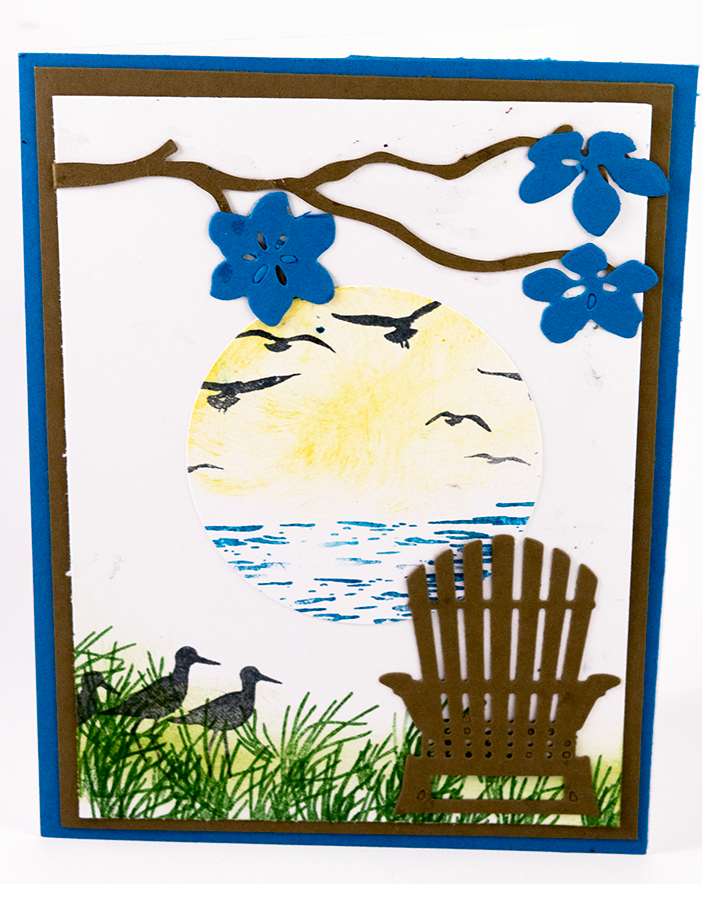 Anyway, here is the card for today.   I think this card is appropriate as it is the way I feel.  A need to relax.  I will be headed out on Holiday ( what the Brits call it) or as the Americans say vacation on Wednesday.  No I am not going to the ocean, but rather the mountains. To be more specific the Rockies.  This means this week is a shorter week and I will be gone all of next week.  Everything returns normal on September 9th.  However,  I will be around for a short time on Wednesday to send those FREE Holiday Catalogs out.  Please fill out the form below today so you can be assured to get your copy. You can start ordering September 4th.
I know you are going to find this card is wonderful for a multiple occasions. So think of Get Well, Birthday, Retirement and Thinking of You as just a few ideas.  Also, don't forget this is the last week of August and that means you need to use your Bonus Days coupons.
NO Color Challenge this week as I am leaving for vacation Wednesday.
Spotlight on a Stamp
Color Combination:
Pacific Point
Soft Suede
Garden Green
Daffodil Delight
Stamp Set: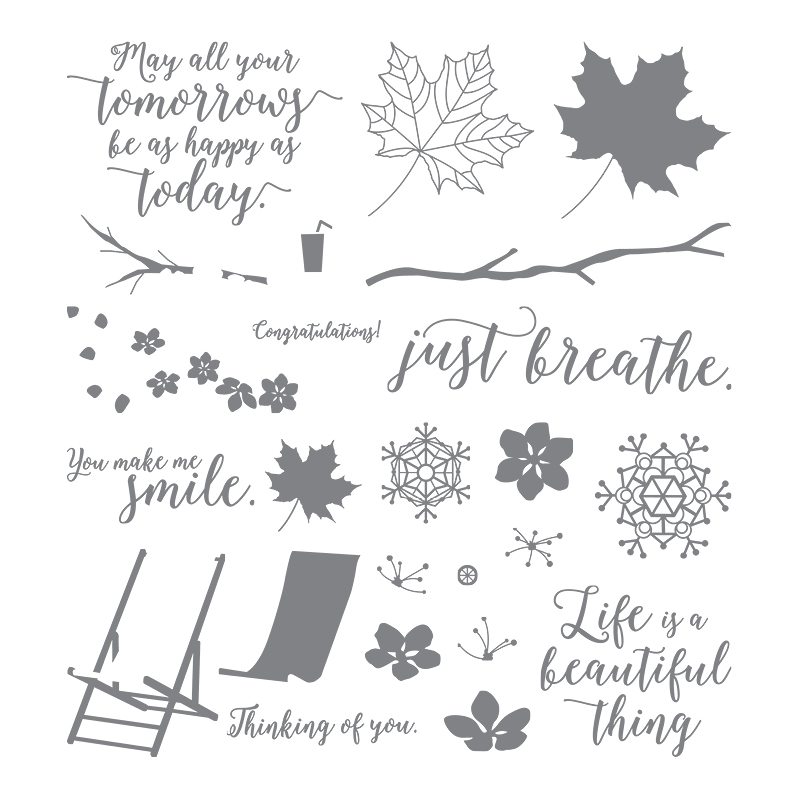 Ink:  
Pacific Point
Daffodil Delight
Garden Green
Memento Black
Paper: Remember I always use Whisper White as my base.
Whisper White
Pacific Point
Soft Suede
Accessories:
Trimmer
Layering Circles
Seasonal Layers
Die Cutting Machine
Sponge
Bouquet Bunch Dies (flowers)
Quick Links
DBWS   http://www.stampinup.net/esuite/home/pinkrose/events
Need to order Online Store https://www.stampinup.com/ecweb/default.aspx
For Free Catalog https://stampinpinkrose.com/catalog-re
Join my team  http://www.stampinup.net/esuite/home/pinkrose/jointhefun
Questions http://[email protected]
Pinterest https://www.pinterest.com/stampinpinkrose
Youtube https://www.youtube.com/channel/UCiKnvPZ8Le3aWHzHslRWw0g/videos?