Do you have a favorite stamp set that is retiring?  If you are like me, you have multiple stamp sets you enjoy using.  Which stamp I choose to use is many times what do I need it for.  Example do I need it for a birthday, get well, etc.  In the case of today's card, I choose a card perfect for a baby or a children's birthday. A Little wild One is so fun to work with it. You can choose an elephant or a lion or adorable bear.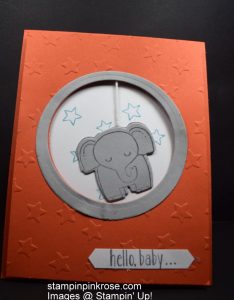 I did awhile back a Swing Card and used the elephant for the focus.  However, as many of the card folds you can use many different stamp sets. So you could easily replace with a flower or a bird.  Just sit down with the catalog and find a stamp set for your occasion.  Speaking of catalogs, the new 2019-2020 Annual Catalog will be out June 4th.  If you don't have one, I would love to send you one with a $5 off your order plus some helpful tips and a special gift.  You can request a catalog my blog or email me at [email protected]
So here is today's card fold video.
You order this stamp set A Little Wild  https://www.stampinup.com/ecweb/product/144344/a-little-wild-clear-mount-stamp-set #144344  This one is retiring. so don't miss this cute stamp set.  Plus all the other ones retiring.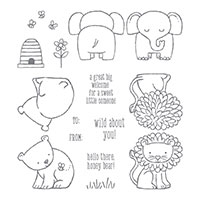 Sign up today for my newsletter today