Masking
It is time to visit the country where everything is in bloom. Just close your eyes and take a magical stroll through a beautiful country garden. Maybe in the French countryside.  Take a deep breathe and smell the fragrant flowers.  I think our Stampin' Up! Country Home is a close second to the actual stroll.  The milk container really adds to the country charm.  So go ahead and say Hello to that special friend.
I choose to use some beautiful colors that give a country feel.  I used Blueberry Bushel, Balmy Blue, Mango Melody, and a touch of Highland Heather.  So  for this week's Color Challenge use the Blueberry Bushel, Balmy Blue, Mango Melody.  Maybe adding the Buffalo stamp set if you wish.  The Buffalo Check makes me think of the tablecloth mother would spread out on the picnic table. It was red and not blue, but that doesn't matter.  Any color with that pattern gives a country feel.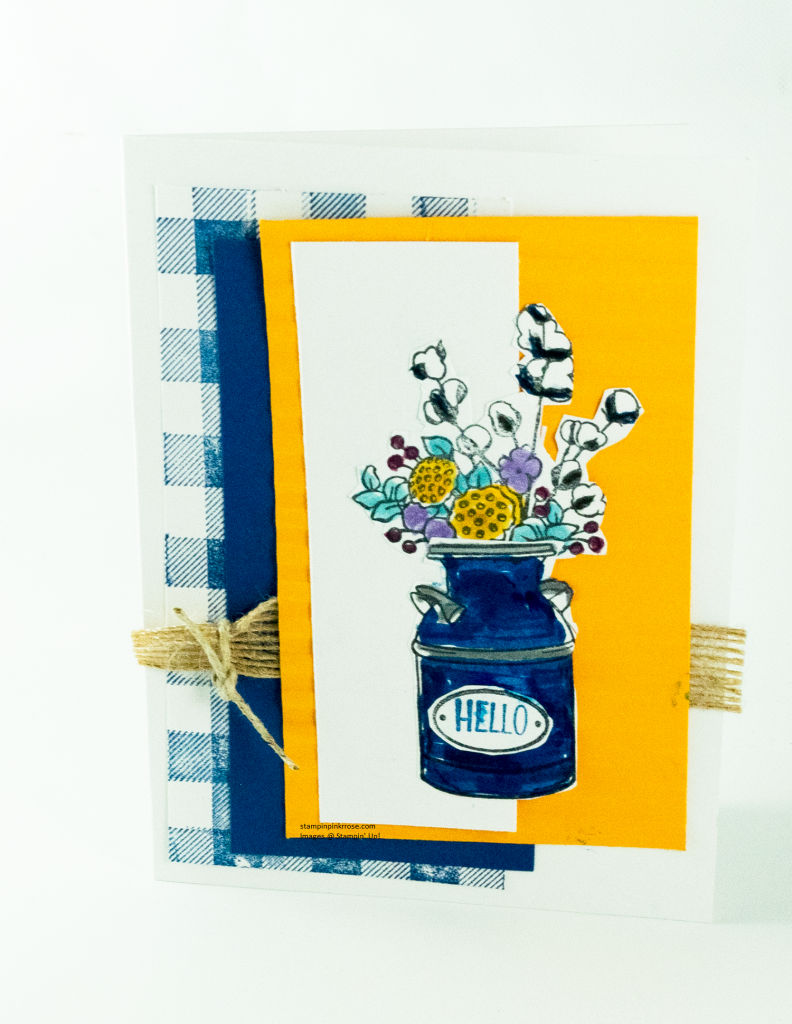 This is is an easy card because it simply stamping and cutting. The milk container and flowers will need to be fussy cut. Just color them before cutting them.  I think this is a stamp set you will love and find using it all the time.  Order your Country Home stamp set now by clicking here https://www.stampinup.com/ecweb/product/147678/country-home-photopolymer-stamp-set while you are ordering don't forget al,l the reired items and the clearnace items. There are a lot of great items in there to order.
Before we get into the details of the card, I want to share my rough weekend which was not has rough as little Noah.  Noah has been fighting a cold which went into RSVP.  They admitted him to the hospital on Friday.  At about 2 0'clock Saturday morning the alarms went off and shook his parents out their sleep and sent the nurses running. His oxygen had plummeted.  So he was immediately rush to ICU.  I awoke to the ringing of my phone shortly after 6 o'clock.  So I have been at the hospital this weekend.  In case you don't know he is 5 weeks old.  As of Sunday afternoon,  he was moved back to general pediatrics and the oxygen was totally removed on Monday.
Spotlight on a Stamp
Color Combination:
Blueberry Bushel
Mango Melody
Balmy Blue
Highland Heather
Stamp Set: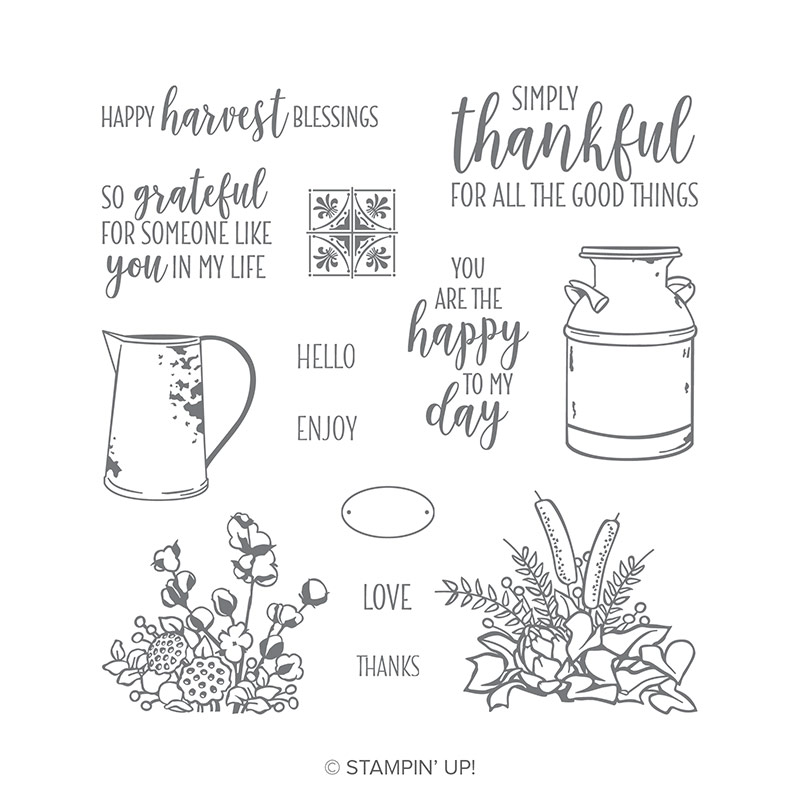 Ink:  
Markers/Blends:
Blueberry Bushel (marker)
Mango Melody
Balmy Blue
Highland Heather
Paper: Remember I always use Whisper White as my base.
Whisper White
Blueberry Bushel
Mango Melody
Embellishment:  What embellishment do you like to use?
5/8″ Burlap ribbon
Nature's Trim
Accessories:
Stampin Pink Rose News
Tuesday Monthly Newsletter sign up now
Wednesday is Blog Hop
Thursday is Facebook Live at 1:30 CST at  Facebook Stampin Pink Rose. It is another one sheet wonder.
Friday Card Fold Video
Online Classes available including my newest one Petal of Punch click here for details https://stampinpinkrose.com/online-classes
Color Challenge see details below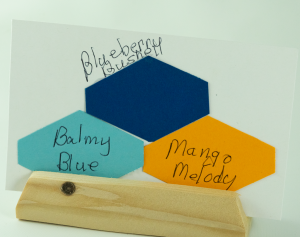 I want you to create a card or project using those colors.  So the rules are as follows:
use all three colors
can be card or project
needs to be submitted by Friday at Noon (CST)
The United States only
No Stampin' Up! Demonstrators
Then I will post any of challenge cards/projects on my blog Saturdays. Please send your project to my email [email protected]  Each month I will draw a name for a prize.  The drawing will be on the first of the month (if a weekend then on Monday.  It will be a lot of fun for everyone to share ideas.
Quick Links
DBWS   http://www.stampinup.net/esuite/home/pinkrose/events
Need to order Online Store https://www.stampinup.com/ecweb/default.aspx
For Free Catalog https://stampinpinkrose.com/catalog-re
Join my team  http://www.stampinup.net/esuite/home/pinkrose/jointhefun
Questions http://[email protected]
Pinterest https://www.pinterest.com/stampinpinkrose
Youtube https://www.youtube.com/channel/UCiKnvPZ8Le3aWHzHslRWw0g/videos?