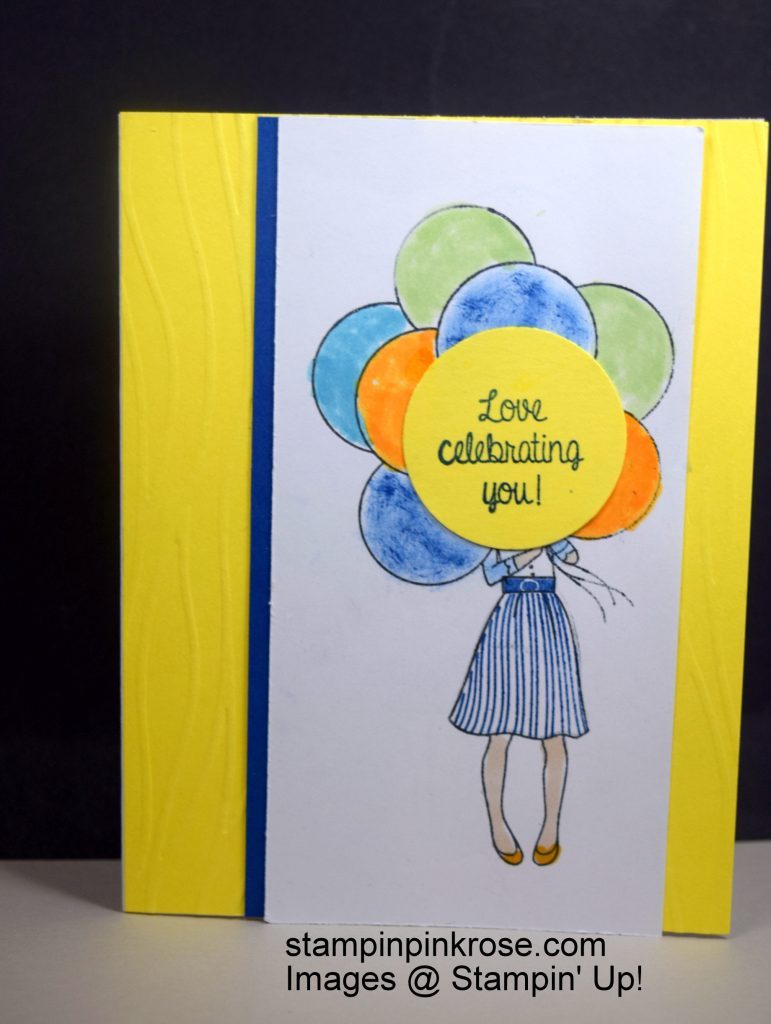 It is celebration time and no it is not the new Stampin' Up! Annual Catalog.  What does everyone have in common?  A birthday of course.  To get the celebration off just right, we need balloons.  I found the perfect stamp set to get the celebration going.  It is part of the Host Set.  So we put in a $150 order or larger you can choose this stamp set.  You know you will do that because of the awesome new colors.  These colors are a must-have.  You can see some of them in the balloons.  Here is a tip for making this card. Start with the balloon part and the do the lady.  It works best if you use the Stamparatus for your alignment.
So as not to burst your balloon (or budget), why don't you become part of my team as a Stampin' Up! Demonstrator.  Oh, you say you are just a hobbyist.  No worries. Did you know 98% of Stampin' Up! Demonstrators are a hobbyist. They just want the great discount and the wonderful friendship.  With me, you get even more with monthly PDFs never seen ready for you to use, monthly private Facebook Live, and access to all my class materials. As a Stampin' Up! Demonstrator,  you can enjoy this hobby, still stay on a budget and make new friends.  Click here for joining   http://www.stampinup.net/esuite/home/pinkrose/jointhefun   Still have questions. Check out my question and answer page. https://stampinpinkrose.com/become-demonstrator-q
Remember that you have 48 hours to sign up for my classes.  Here are the details.
Welcome to my Online Classes.  I know you will find them helpful and very informative.  Each class comes with a PDF and video, but this is not all.  Within the class, you will receive a PDF and a step by step video for each card/project.  I will have 4 cards/projects in each class plus additional photos for ideas. Some classes will have a technique in them which is the case for my first Online Class.  Here is a sneak peek of a card in the first class Lillypad.  I will not be showing every card/project in that class.  You will need to click both buttons to be enrolled and receive your material.  Remember there will always be an Early Bird Special which will allow you to save.  Please join me for the first card project, I know it will be helpful.  Here is the sign-up form.  You will need to click both buttons. One is to sign up and another to pay.  Remember Early Bird Special ends June 13th.  After that please select the Regular Drop.   This card below is one of the cards you will make and is a technique card.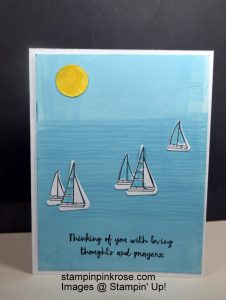 You will find all classes as I add them to this link https://stampinpinkrose.com/online-classes New classes will first on the classes.
Spotlight on a Stamp
Color Combination:   
Soft Sea Foam
Blueberry Bushel
Pineapple Punch
Mango Melody
Stamp Set:   Click here to order https://bit.ly/2HELojx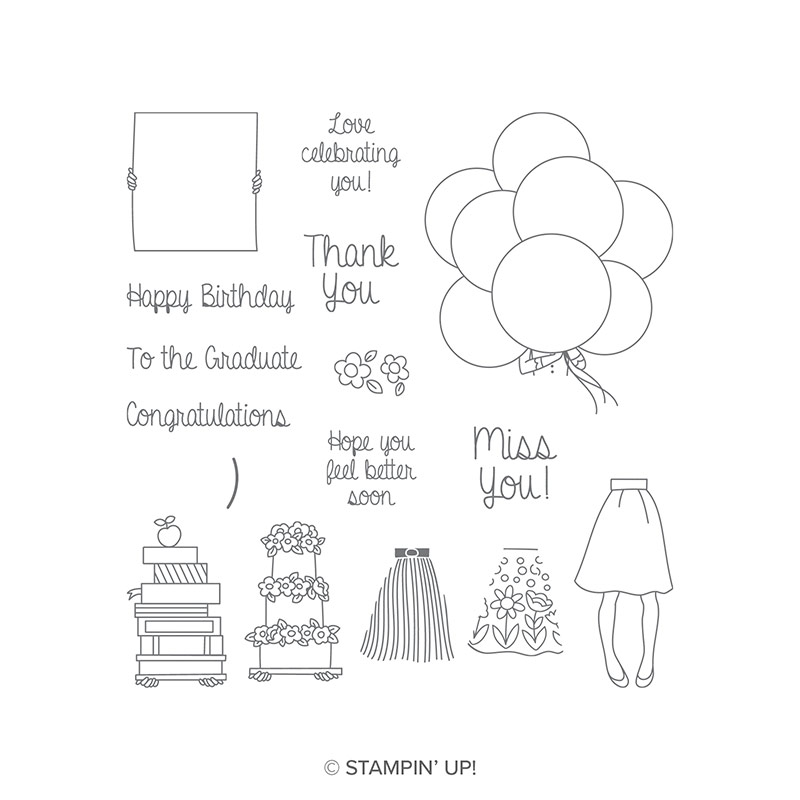 Ink:  Note that you will need different markers or use the Blends.
Soft Sea Foam  (markers)
Blueberry Bushel (markers)
Mango Melody (markers)
Stazon Black Ink
Blueberry Bushel Ink
Paper: Remember I always use Whisper White as my base.
Whisper White
Pineapple Punch
 Blueberry Bushel
Accessories:
Trimmer
1 1/2″ Circle Punch
Seaside
Big Shot
Stamparatus
Become a Rose Bud
Sign up for my newsletter and receive a FREE gift plus PDF every week.
Delivered to your inbox every Tuesday.  You won't miss any exciting news and ideas.
Do you want it all with a discount?   Then join my team!  I'll help you save as a hobby demonstrator or give you pointers on growing your new business!
Order a 2016-2017 Stampin' Up! catalog by clicking here https://stampinpinkrose.com/catalog-request
Quick Links
DBWS   http://www.stampinup.net/esuite/home/pinkrose/events
Need to order Online Store https://www.stampinup.com/ecweb/default.aspx
For Free Catalog https://stampinpinkrose.com/catalog-re
Join my team  http://www.stampinup.net/esuite/home/pinkrose/jointhefun
Questions http://[email protected]
Pinterest https://www.pinterest.com/stampinpinkrose
Remember the Challenge
The 365 Day Challenge has started. To participate you need to make a comment about that day's post.  You will be entered into a drawing to receive that card in the post.  I will announce the winner the next day and you can email me your address. This is not the end of the Challenge. Each month all entries will be entered into a monthly drawing for an embellishment.  Note: If you make a comment you are entered into the drawing.  I announce that winner on the first of the month. So have fun!
click here to leave a comment.