I am pleased to announce Stamp of the Month.  It is not a club because there is no commitment.  Each month I will feature a different stamp set.  I will put together a package that I personally will mail to you.  This package is essentially a kit with everything you need to complete the projects with the exception of ink and adhesive.  See details below.
Here are the details of the Stamp of the Month
Under no obligation to commit to the next month or any month
Bonus for doing 3 consecutive months($5 off the 4th month and a bonus card idea + a free product gift (my choice)
You receive supplies for 6 cards (2 of each design)
PDF with photos and a supply list
One will be a card fold
All materials are precut (you stamp and assemble)
You provide ink and adhesive including the stamp you ordered from me
Cost will be $30 – $50 depending on the stamp set
I will reveal each card on the 22th of the month so you know what you will be receiving
You have until the 29th of the month to get your order in
Your order will ship by 10th of the next month
If you already have this set then choose another stamp set and email me at [email protected]
September Stamp of the Month Grown with Love $35 with shipping (stamp set only) with framelit $48 includes shipping. Remember with a $50 you get this month PDF.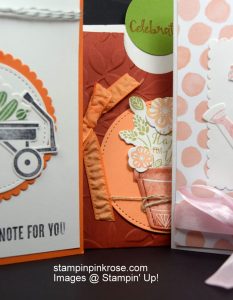 August Stamp of the Month   Sharing Sweet Thoughts Stamp Set $40 includes shipping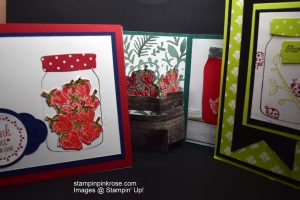 July Stamp of the Month is Lovely Inside and Out.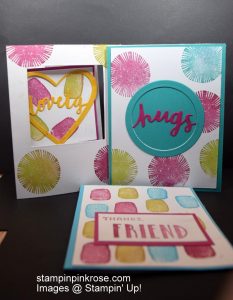 The bonus for an extra $22 which saves you 25% will get you the Lovely Words framelits  and an additional PDF.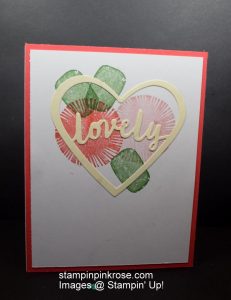 Stamp of the Month for July is Lovely Inside and Out.  the focus colors are Berry Burst, Bermuda Bay, Lemon Lime Twist, and Tempting Turquoise.  This stamp set with supplies (excluding ink) to make 2 of each design, and PDF instructions for each card is $35 this month. Note this is for the Clear Mount stamp. If you want the wooden add an extra $5 to your order. Already have the stamp set, no problem you can substitute by emailing me at http://

[email protected]

 or call me at (515-225-8948.  To place an order email me and I will give you my PayPal information.  Shipping is included by priority mail.
If you order the bundle, additional Bonus card, and a free gift plus a secret video.  You don't want to miss this exciting opportunity.  So order today by emailing me at [email protected]  You will be given the information for my PayPal account.
Next month I will announce future kits.
June 2017
Eastern Beauty Stamp set for $30.
PDF for these cards below