My hairdresser just had a baby.   So I needed to get one done.  I remember how fun bath time was when my children were little.  There is just something about the rubber ducky.  The Stampin' Up! stamp set "One Tag Fits All" is the perfect versatile stamp set to have on hand.  It has Baby, Thinking of You, and Birthday stamps with a tag.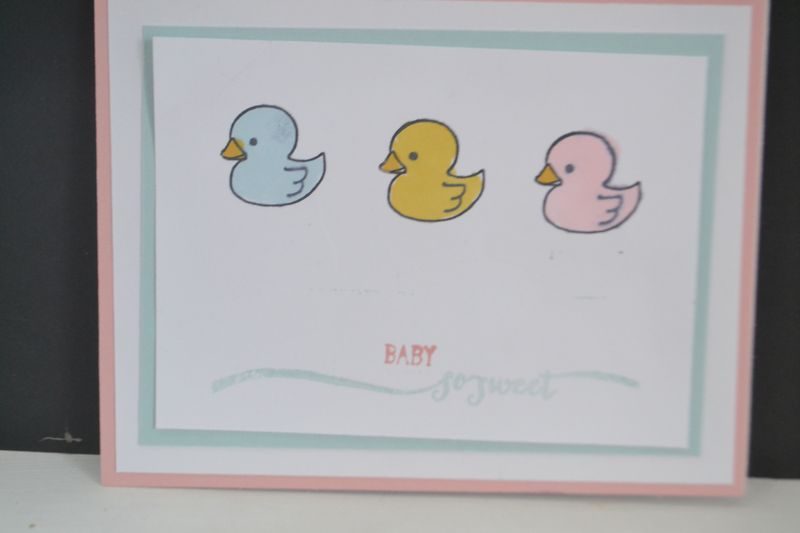 The nice thing about the way I created this card, it will work for a boy or girl. 
The supplies are all Stampin' Up! :
    Stamp Sets:
            One Tag Fits All
            Hello Life
            Petite Pairs
     Paper
          Blushing Bride  (pink) 5 1/2" x 4 1/4"
          Whisper White  5 1/4" x 4"  
                                   4 1/2" x  3 1/4"
          Sky Blue  4 3/4" x 3 1/2"
     Ink
         Blushing Bride
         Sky Blue
         Memento Black
    Markers
          Crushed Curry
          Soft Sky
           Blushing Bride
   The ducks were stamped in black and then colored with the markers.  All you need to do is layer your paper and stamp.