This week I think will be a fun week because of my focus on one stamp — Sheltering Tree.   Each day I will give you a different version of this stamp.  Today's card is a sympathy card and is quite simple, but beautiful.  It is using two stamps:  Sheltering Tree and Petite Pairs for the greeting.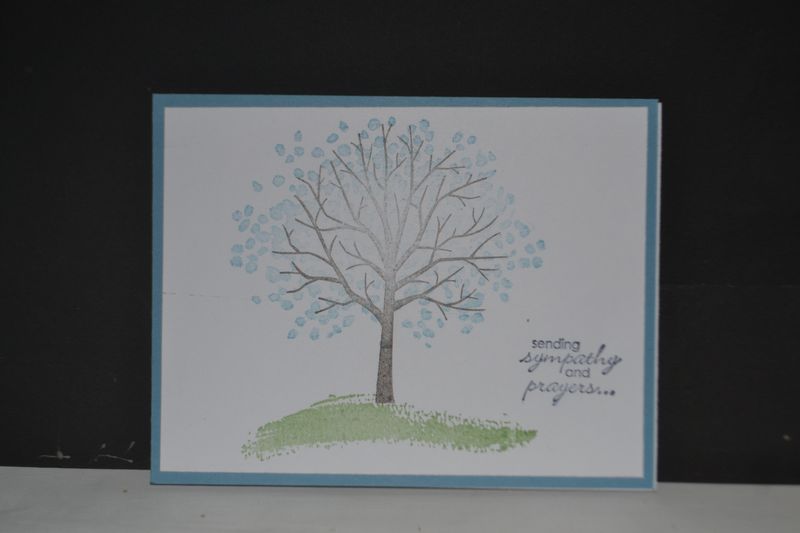 The color focus is Marina Mist (blue) which is your base and Whisper White on top.  Your measurements are 5 1/2" x 4 1/4" for the blue and 1/4 " smaller (5 1/4" x 4").  Start by stamping the ground with the Wild Wasabi ink which will give effect of grass. Then you are ready to start on the tree. You will stamp your tree with Sheltering Tree stamp in Early Espresso and follow with stamping the leaves in Wild Wasabi ink.  In Marina Mist stamp your greeting. The greeting is from Petite Pairs which gives a wide choice of greetings.  Now your card is done.  I have shown the supplies needed below.
 If you would like to order these Stampin' Up! products click on the link www.pinkrose.stampinup.net  I will be more than happy to help.