The  craft shows are done and I am relieved.  It is great to meet everyone at the shows.  I like to watch their reaction to all the different products and what they choose on cards.  I notice that Religion cards are the least type to be chosen at Christmas.  I would be interested in hearing your thoughts.  I am such a free spirit that I love when I can go into my studio room and work on whatever I want to work on that moment.
I thought that I would showcase some of my top sellers at the shows.  One of the very popular were the trees from Festival of Trees and Peaceful Pines.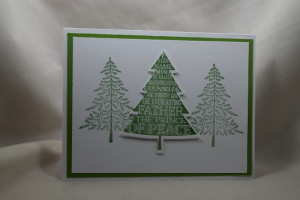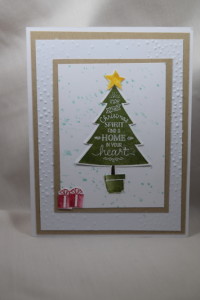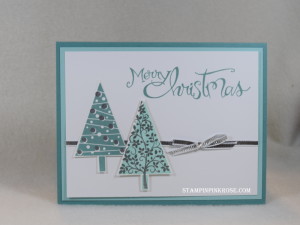 The wreath which shows up most doors seems to make appearances on Christmas cards.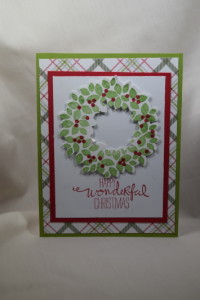 Naturally, if the wreath is on the door then ornaments are on the tree.  So here is the most popular ornament card.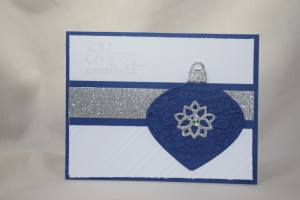 Now for the fun cards.  The elf from the Christmas Cuties stamp set and the edgelits with the sleigh plus jingle all the way were a hit.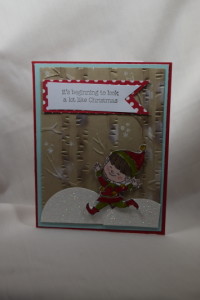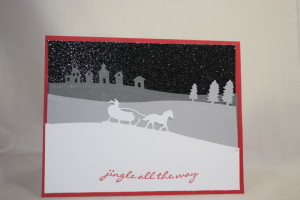 And of course we can't forget Rudolph with his nose is bright.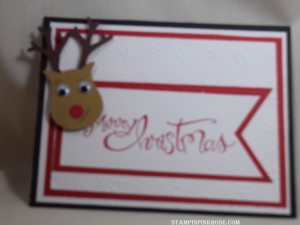 If you have a favorite card you have created, I would love to here from you.  Just post it in the comment section.