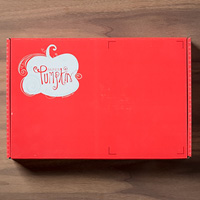 Stampin' Up! has done it again with a wonderful project in the bright orange box. Paper Pumpkin has everything you need and ready to take anywhere. This would be a perfect project to share with someone in a nursing home. Watch the video below and see how much fun it is.
Don't you think this orange box would bring a smile to someone. Right now you can save 50% on the first two months.  So contact me at [email protected]    to get your code and save on Stampin' Up! Paper Pumpkin.
Don't forget to sign up for emails. Just go to Rose Buds or better yet become a VIP.  Checkout the benefits.  It is all free at the Stampin  Pink Rose.  Also, place your order for a FREE 2015-2016 Stampin' Up! catalog.  I will mail it to you free of charge June 2nd.